Tuesday, August 12th, 2014
Today Fresh Blue Ink has received a completed draft manuscript for R. M. Kozan's second novel. Copies are currently being scrutinized by much the same team of linguists and friendly readers as examined Breakaway: 1977.
Here is a sneak peak revealing some of the first page!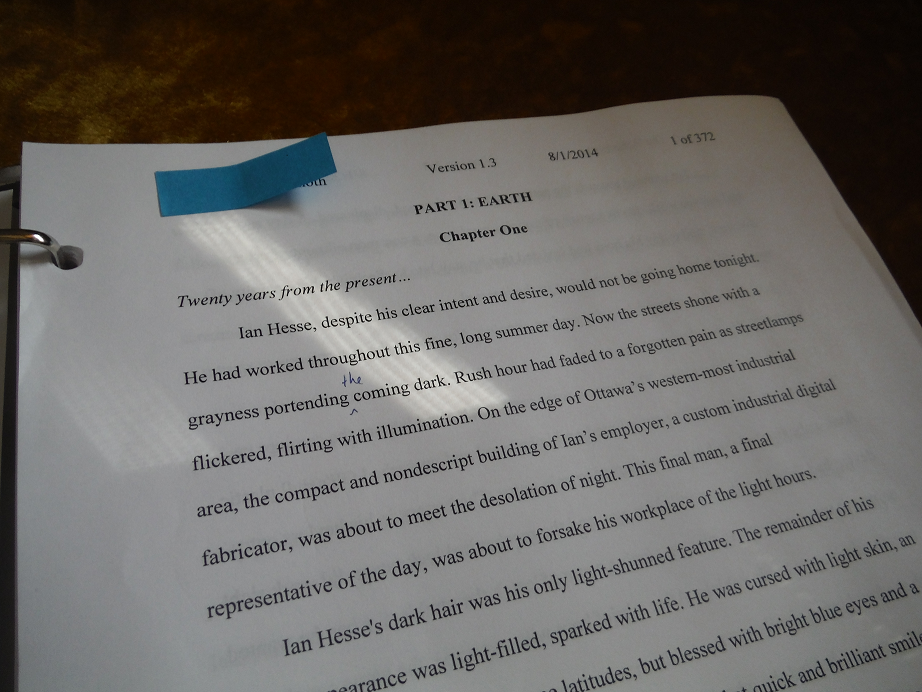 More details will be released soon.